Welcome!
Training in Cardiff
Mondays
8pm - 9pm, Chapter Arts Centre, Market Rd, Cardiff, CF5 1QE
Wednesdays
7:30 - 9pm, Cathays Methodist Church, Cathays, Cardiff, CF24 4NE
Our Capoeira Group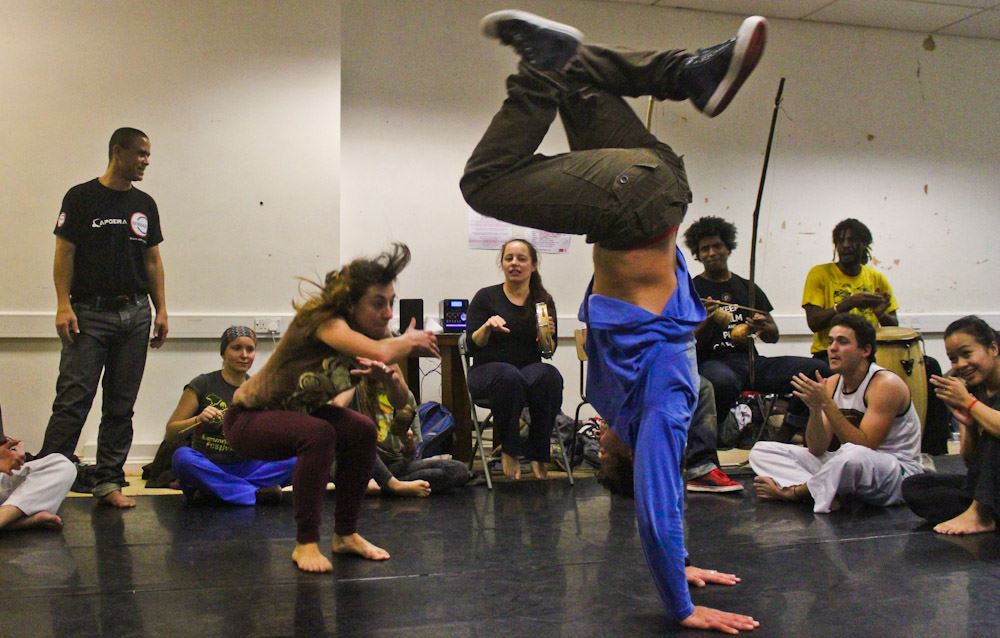 Our Capoeira group, in Cardiff, is open to people of all abilities. We train with Mestre Claudio Campos, who has been practicing Capoeira since 1991. Claudio taught in Capoeira Academies and schools in Brazil for 5 years, before moving to the UK in 2002. We are part of Nucleo de Capoeiragem, under the supervision of Mestres Jorge & Danilo

Our group is also home of the University of Wales Capoeira Society.
Capoeira is an Afro-Brazilian martial art. It has roots in warriors dances brought to Brazil by African slaves. But it has also been shaped into the form it is known by today by various populations of the ethnic melting pot that is Brazil.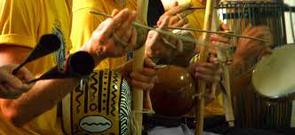 Capoeira is the perfect exercise, combining strength training, flexibility and aerobic exercise.

But it is also much more, much richer. Capoeira is ritualistic. It is a dance. It's a fight. It's a game. It is History. Music. Community. Capoeira is a way of life.

For those new to Capoeira and curious, we welcome you to join our classes and find out more about capoeira for yourself. We all look forward to seeing you. Axe!
---
Links to our Partners
---
Our Summer Festival 2015
Here are some of the photos from our most recent festival. Thank you to everyone that came.
You truly made it a fantastic event and we look forward to seeing you all again soon.